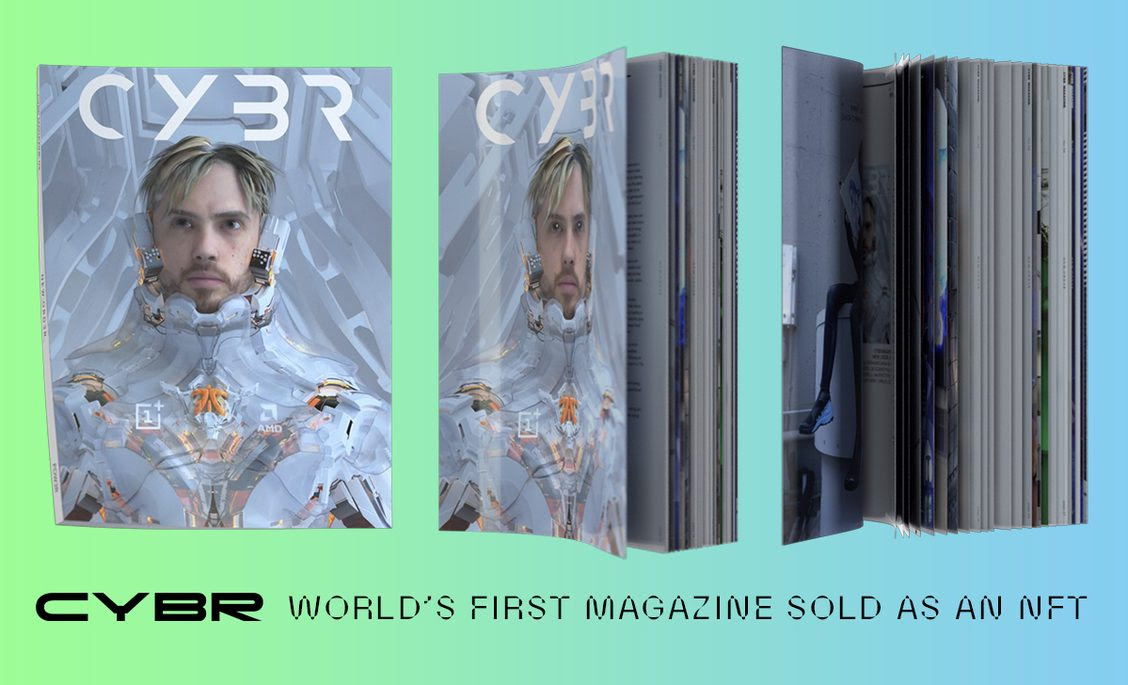 The world's first comprehensive NFT magazine! – News anyway
[ad_1]
Publication displays: 689
CYBR becomes the first magazine in the world to publish a limited selection of their issues as NFT * Non-fungible Tokens. Each issue has been painstakingly 3D modeled and contains multiple augmented reality pages that come to life in 3D when scanned with a smartphone. These include holograms, animated 3D advertisements, and even digital fashion trials. NFT magazine will be a way to access this content. CYBR will feature some of their most popular issues with covers featuring Pow3r esports player, Rapper TikTok FN Meka, and more.
"NFTs will revolutionize the way we buy and access art, music, fashion and goods. We are in a cultural renaissance that prepares for the mass adoption of augmented reality in a few years, and CYBR intends to be at the forefront of this movement. While other publications have attempted to sell covers in NFT form, at CYBR Magazine we strive to push the boundaries, so we take it to the next level by producing a comprehensive magazine of over 100 pages. NFTs are the next natural progression and the start of our transition to the larger AR creative space.
With the introduction of blockchain technology, magazine subscriptions have become much more attractive, so we wanted to include this element in our NFT offering. Selling subscriptions on the blockchain gives us authenticated proof of subscribers and helps collectors and readers show their first involvement and support for the magazine. It's an everlasting way to show you were there at number 01. Comments CYBR Magazine Founder / Editor, James Joseph
Sold exclusively on Rare NFT Platform, there are only ten copies of each magazine, selling for just 0.06 ETH ($ 150) each. Each NFT buyer will also receive an exclusive three-year magazine subscription (valued at $ 250), with CYBR focusing on its community and subscribers for the launch. By honoring the talent involved, a percentage of each issue's sales goes to any commissioned cover artist.
For quotes, interview requests and more information, please contact:
Laura McCluskey – [email protected]
www.mccluskeypr.com
@mccluskeypr
[ad_2]