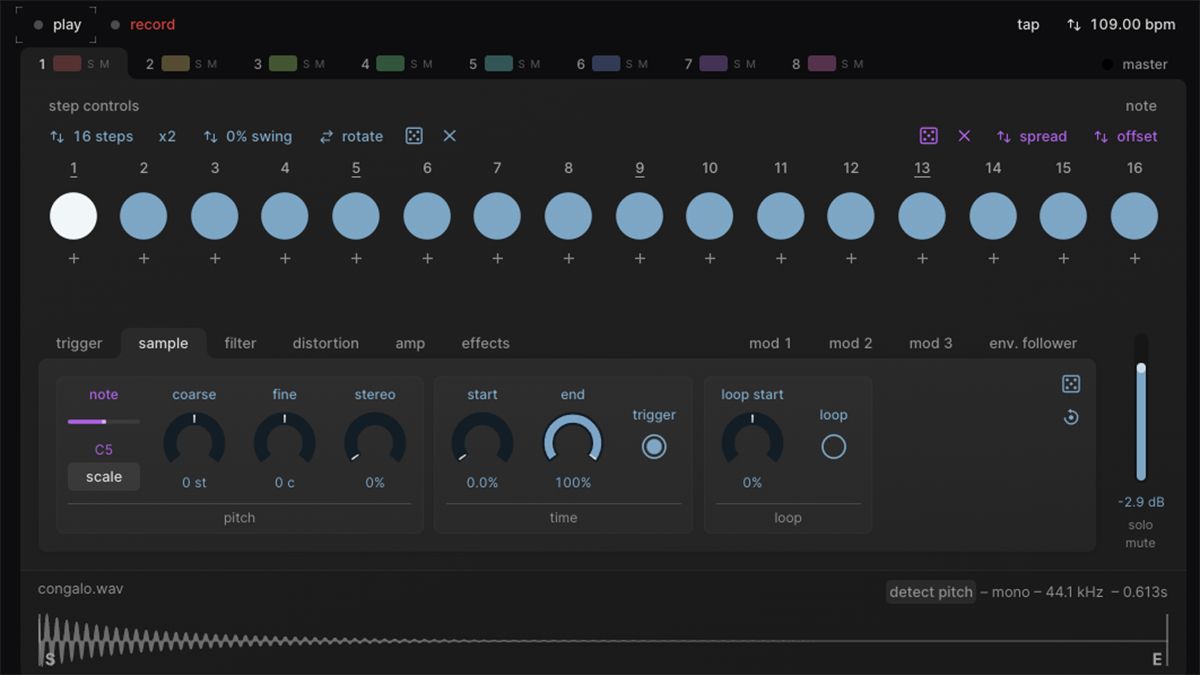 Tahti.studio's free browser-based groovebox has been updated with an open-source sample library
Update: Tahti.studio has now received an update, the most exciting addition being an open source library of free licensed drum samples which includes but is not limited to 808, 909 and home drum kits from Bedroom producers blog.
These sounds and patterns can be downloaded and used in other projects or instruments, and generous producers can even submit their own sample packs to the default library via GitHub. The impressive browser-based groovebox has also received some workflow tweaks and improvements, and users can now import and export individual patterns as .wav or .tahti files.
---
There have been many fun browser-based online music creation tools over the years, but the Tahti.studio groovebox seems to be a lot better than most of them.
Inspired by Elektron's hardware grooveboxes, it offers sample-based sound generation – you can import your own samples, and a sound and pattern library is included – with support for single-cycle waveforms. You have eight tracks to work with and lots of flexibility.
For example, each track has its own multimode filter, distortion, frequency shifter, sample rate reducer, and amp envelope. Almost all parameters can be modulated step by step and there are three freely assignable modulation sources per track.
Each step can have its own micro-timing, retrigger, probability, and trigger conditions, while tracks can have individual sequencer lengths and speeds. There are four send effects (chorus, phaser, reverb, delay) and a main compressor and a soft clipper.
Collaboration is also possible with the option to share patterns via secret links, and you can render patterns to WAV files so you can continue working on them in your DAW.
Tahti.studio was released in December and has already been updated with new features, such as a note parameter that can be quantized to a freely configurable scale with support for microtone and Scala tuning files.
Get your groove on Tahti.studio website.