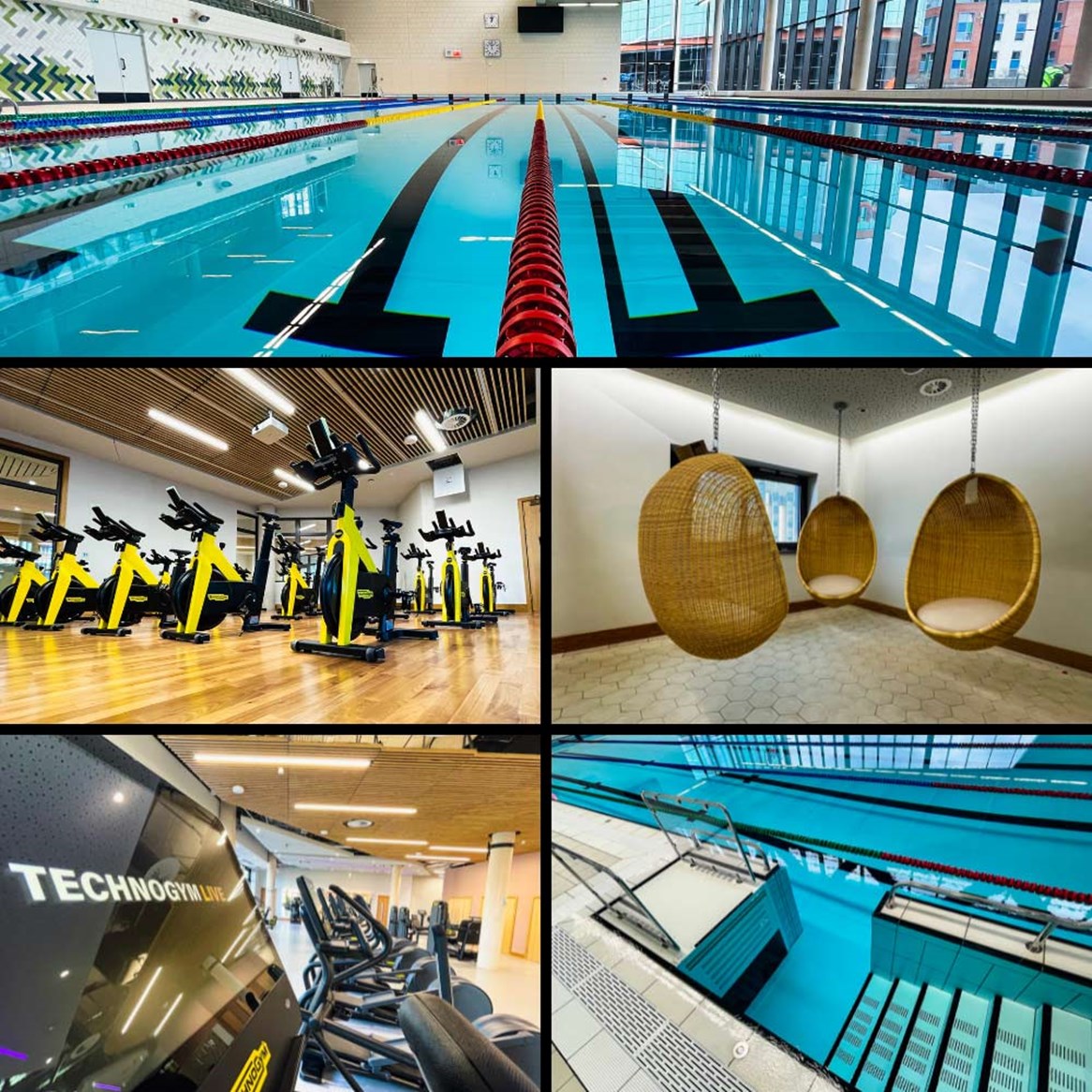 St Sidwell's Point Leisure Center hailed by National Building Magazine
Exeter's new Passivhaus leisure center, St Sidwell's Point, has been hailed by a national building publication for setting new standards in the industry.
Building Magazine said no one has built a Passivhaus recreation center outside of Germany, where there are only two examples.
St Sidwell's Point has been funded by Exeter City Council and will open to the public in the spring.
In an article just published following a visit to the centre, Building Magazine said: 'It was a brave step for Exeter Council to lead the way in building the first Passivhaus leisure center from the UK, especially as it is much larger than the German examples.
"In some ways it is no surprise that Exeter Council has opted for Passivhaus standards for its new £42million leisure center, St Sidwell's Point. He has been building Passivhaus social housing since 2010 and recently completed the UK's first Passivhaus supplementary care home in St Loyes.
"It is also upgrading existing social housing to be close to Passivhaus standards."
He adds: "The aspiration is for the building to last 80 years and, with 70% less energy consumption than a conventional center, to have a payback period of only eight or nine years.
"The Council also wanted a historic building. The design of leisure center specialist Space & Place is geometrically complex. It's boomerang-shaped in plan, and each level steps back from the one below with roof terraces that are angled rather than straight to inject a sense of dynamism into the design.
It highlights the skills generated by the project, particularly in the training of workers to achieve the Passivhaus standard.
The article concludes: "The project will open in the spring and should prove to be a big plus for the residents of Exeter – as well as those planning to build a similar center and will benefit from the positive experience of this project team.
Read the full article at building.co.uk
Memberships to Exeter Leisure are available now from £25 via the Exeter Leisure app or online by visiting Exeter Leisure Choices.
Join today and gain access to all venues including St Sidwell's Point when it opens soon.
To find out more about the Council's leisure services and memberships, visit our Exeter Leisure website.