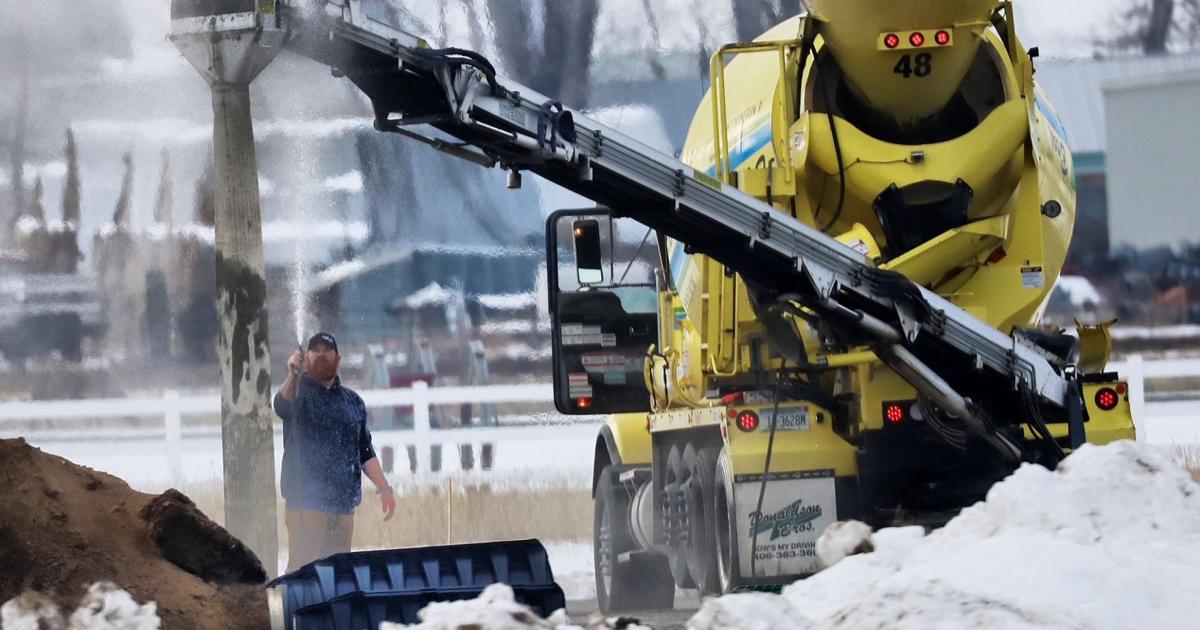 Real Estate Prices Soar in Ravalli County | Local News
The challenges for people looking to buy affordable housing in Ravalli County have continued to grow in 2021.
Home prices soared at record rates, with median home prices rising 27.4% to $465,000. This marked an increase of almost 10% from the previous year's record jump of 17.4% to $365,000.
Over the past five years, the median price for homes in Ravalli County on less than 40 acres has doubled. In 2016, the median price was $232,875.
If rapidly rising prices aren't enough, real estate broker Darwin Ernst says first-time home buyers are also struggling to get their foot in the door due to a market that caters to those with money or the ability to close a deal quickly.
Ernst, a longtime local appraiser and real estate broker, has tracked residential housing trends gathered from information from multiple listing services for years.
This data showed that only about 12% of new home loans out of the 857 sales recorded last year were funded by a subsidized loan through the Veteran's Administration, Federal Housing Administration or similar entities often used by first-time home buyers.
"Because house prices have gone up so quickly, people can't make these types of loans work," Ernst said. "These loans all require an appraisal or certain inspections to obtain financing. They take time. People can't make them work. They compete with buyers with money or more buying power.
"It's a huge stumbling block for people who are just starting to enter the housing market," he said. "It's hard to compete with money."
More than a quarter of last year's 857 sales were paid for with cash offers.
Buyer buying power is a critical component to successfully buying a home now in Ravalli County, Ernst said.
"Cash is the best way to get to the front of the pack," he said. "Having a large down payment or the ability to be flexible on a move-in date or the willingness to forgo inspections moves you up the ladder. If you need special financing or can't afford to move into a house that needs a lot of repairs, then you're at the lowest point of the totem.
At this point, there is no indication that home prices will start to turn the other way anytime soon.
"We've never seen this before where the market is continuously rising," Ernst said. "We always thought that when we saw the market going up, we knew it would eventually go down. There are a lot of predictions that the market will slow down in 2022 compared to 2021, but that's all speculative at this point.
"At the moment, there is no evidence that there will be a sharp decline in the current rise in property values," he said.
Currently, the average time to sell a home in the Bitterroot Valley is 107 days. There is just over a month of residential inventory available on the Ravalli County market.
Last year's 857 sales were the second highest in 21 years. The highest number of sales took place in 2020 when 901 residential properties were sold.
While some people assume a lack of inventory is driving the price increases, Ernst said that's not true.
"There's a lot of inventory throughout the year, but it goes really fast," he said. "Because of this, there is not a lot of inventory in the market at any given time…There is a lack of affordable inventory."
When Ernst compiled the data earlier this week, there were 79 residential properties on the market in the county. At the rate homes sold last year, that number would sell in 1.27 months.
In Hamilton, there were 19 residential properties. In 2021, there were 291 residential sales in this market.
"Right now in Hamilton, there's less than a month of inventory," Ernst said. "It really is a seller's market."
Last year also saw a slight rise in the price of newly built homes. The 97 homes listed on MLS had a median sale price of $533,898. In 2020, the median cost was $349,500.
That price was determined by several factors, including rising land costs and builders facing increased charges for materials and labor, Ernst said.
With many subdivision lots created years ago disappearing, the median land price (zero to 40 acres) increased 34.62% last year, from $130,000 in 2020 to $175,000 . The land also sold much faster than in the past. In 2020, the average time to sell a parcel was 425 days. Last year, that figure fell to 191.
There were 299 bare land plots sold in 2021, compared to 401 the previous year.
"In 2020, there was still plenty of land available in subdivisions dating from 2008 or earlier," Ernst said. "Most of it is gone. Now there is a rush to buy whatever becomes available, even if it's not the dream property people had in mind when they were considering moving to Montana.
"There are still a lot of people coming here," Ernst said. "It's always the last best place. If people can afford to move and work from home or retire, this is a place they can still want to come.