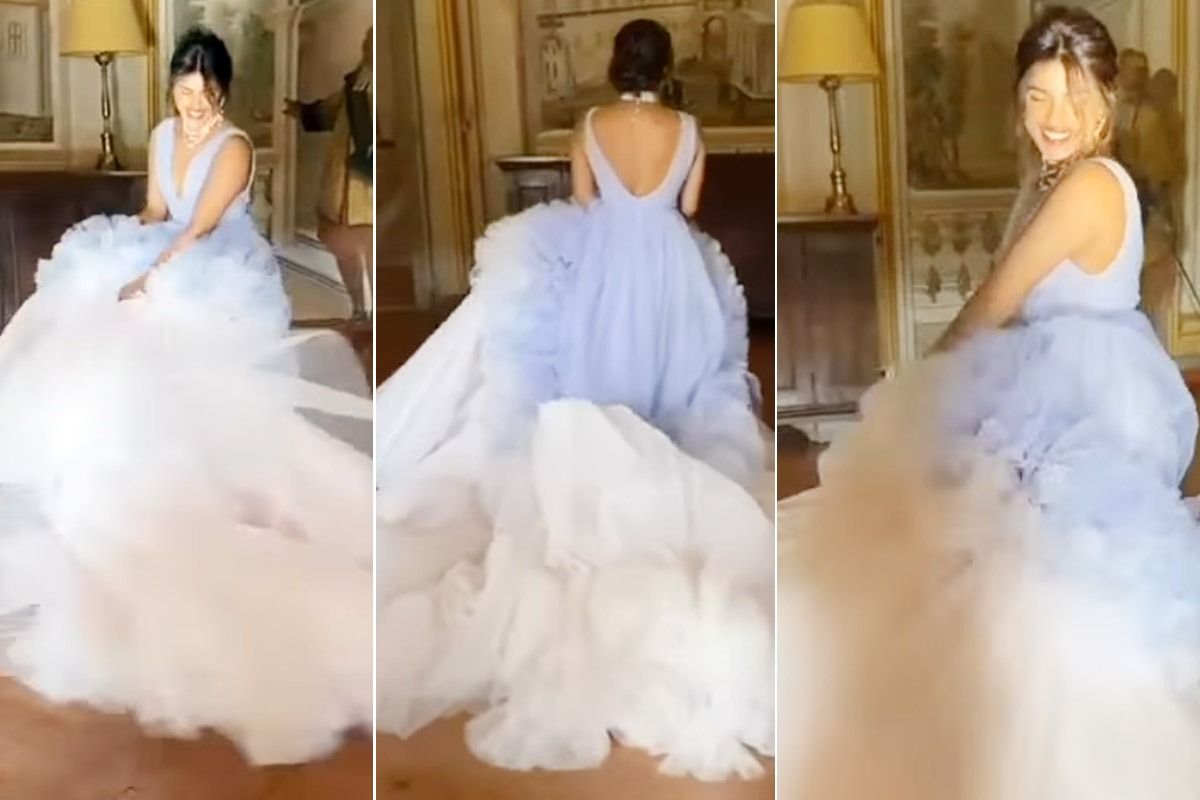 Priyanka Chopra Makes First-Ever Magazine Cover After Becoming a Mom, Says 'I Don't Know If I Can Do This Chaotic World Anymore'
fter announcing the birth of her daughter, actress Priyanka Chopra is back! After announcing the birth of her daughter, Priyanka's first appearance was for a magazine cover. The new parents – Priyanka Chopra and Nick Jonas, announced their baby girl born via surrogacy in January. She explained how the pandemic has changed her. She also talked about the chaotic pace and how she doesn't want to be part of the chaotic world anymore.Read also – Priyanka Chopra in a graphic shirt and incredibly hot shorts turns heads during the baseball game of Nick Jonas
Her fan account and Harper's Bazaar Arabia social media are awash with behind-the-scenes moments from Priyanka Chopra. Priyanka shared her perspective on how the pandemic has changed her. Along with this, she also spoke about her vulnerabilities which were exposed in her memoir, Unfinished. The memoirs were published last year. ALSO READ – Katrina Kaif, Vicky Kaushal Visit Priyanka Chopra's New York Restaurant, Former Says 'Loved the Vibe' – See Viral Photo!
Check out Instagram posts
Also Read – Priyanka Chopra – Nick Jonas shares first photo of baby Malti and she looks so beautiful, brings her home after 100 days in NICU
Priyanka said, "Given the havoc this pandemic has created around the world, I think peace is of the utmost importance right now. And I know that in my life, it has become my quest. She went on to say, "That's all I'm looking for. I'm looking for people who give love, I'm looking for people who are peaceful. I will surround myself with joy and light. And, you know, I think I'm starting to look for that now. And as a human being, it changed me like I'm sure it changed most of us. I don't know if I can still do this chaotic rhythm and this chaotic world. I want to prioritize what is important.
On the work front, she was last seen in The Matrix Resurrections. She's ready for her first lead role in a Hollywood movie, Text for you.