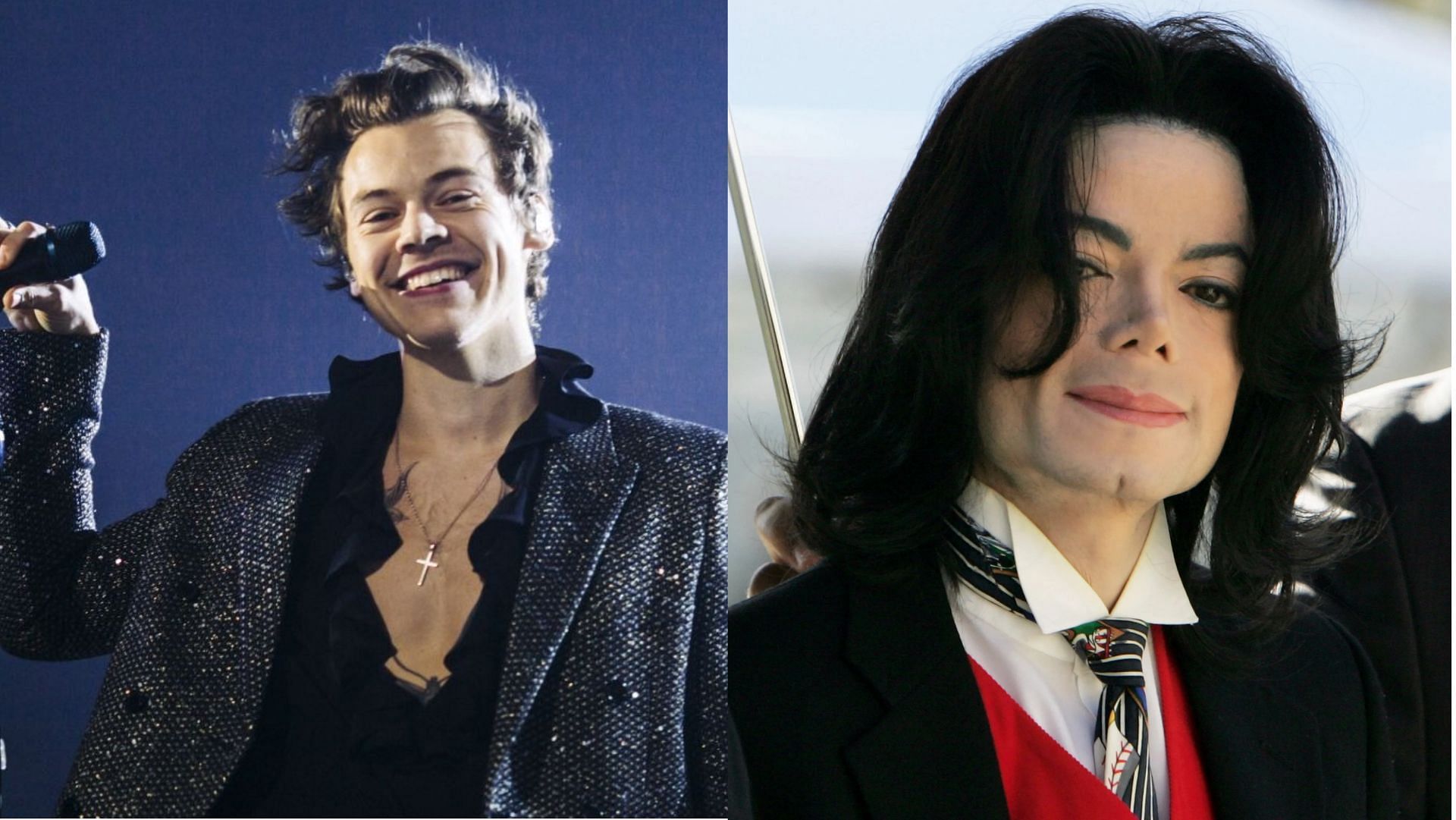 Michael Jackson fans slam Rolling Stone UK as Harry Styles magazine cover sparks online memefest
On Monday, August 22, Rolling Stone UK magazine called Harry Styles "the new King of Pop" on its October-November cover. This outraged netizens within hours as the title "King of Pop" is associated with the late Michael Jackson.
Taj Jackson, Michael Jackson's nephew, took to Twitter to criticize Rolling Stone UK's coverage and use of the nickname. In the tweet, he reminded the publication that they don't own the rights to use the "king of pop" track.
Taj then said the title was retired. In the tweet, he also hailed Styles as "mega-talented," but demanded that he be given "his own unique title."
---
Why can't Harry Styles legally be called the 'new King of Pop'?
The title of "King of Pop" already made headlines in 2012 when GourmetGiftBaskets.com, Inc. purchased a domain named KingOfPop.com. This prompted a series of cease-and-desist requests, followed by a lawsuit filed by Michael Jackson's estate in 2016.
While the outcome of the lawsuit is unknown at this time, the case acknowledged that the late pop star's estate currently owns the "King of Pop" title mark. This is why Michael Jackson's nephew chastised Rolling Stone UK for using Harry Styles' trademarked moniker, as the publication is not allowed to use the moniker for other artists.
According to official public records, the "KING OF POP" wordmark is owned by the estate of Michael Jackson and Triumph International, Inc. The trademark was registered about a month after Jackson's death in 2009, according to the filing.
The brand is active in several categories ranging from printed products, merchandise and music recordings, among others. It could imply that when Rolling Stone UK called Harry Styles "the new King of Pop", they infringed Jackson's trademark.
The now controversial text on the cover reads: "How the new King of Pop set the music world on fire". It's unclear if there are any other profile articles or interviews in Rolling Stone UK's October-November issue on Harry Styles, which additionally refer to him as the "new King of Pop".
---
Michael Jackson fans are upset that Rolling Stone UK calls Harry Styles 'the new King of Pop'
After the cover was posted, a legion of twitterati voiced their disapproval of Styles being called the "new King of Pop." A few tweets claimed that the Rolling Stones UK had already disrespected Jackson on several occasions.
While a handful of tweets conveyed hateful comments about Styles and indulged in homophobic slurs towards the artist, most tweets showed respect towards the 'As it was' artist.
---