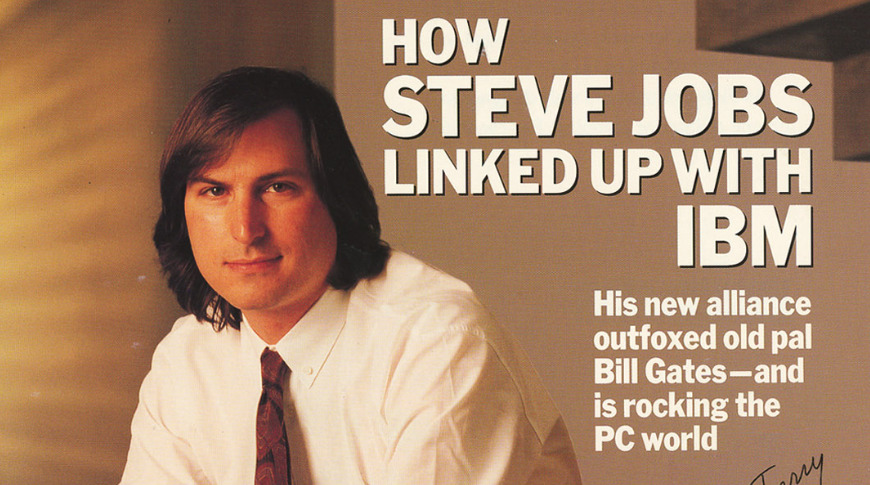 Magazine cover autographed by Steve Jobs sells for $16,638 at auction

AppleInsider is supported by its audience and is eligible to earn an Amazon Associate and Affiliate Partner commission on qualifying purchases. These affiliate partnerships do not influence our editorial content.

A 1989 copy of Fortune magazine featuring Steve Jobs and reluctantly autographed by him, was sold by one of his drivers.
The cover of Fortune magazine's October 9, 1989 issue featuring Steve Jobs sold at auction for nearly 5,000 times its original cover price of $3.50. The cover is autographed "To Terry, Steve Jobs" and dates from his time with NeXT.
"I was one of Jobs' chauffeurs for several years before I asked Jobs to sign this magazine," Terry – last name withheld – says in his auction letter of authenticity. "Although Jobs then called my limo company to complain about the autograph request."
The auction, held on Thursday, July 30 by Nate D. Saunders Auctions, was a general collection of historical documents, photographs, and some artifacts, though it was the only Apple-related item. He had a reserve of $11,000 and there were three offers.
Left: full coverage. Right: autograph close-up
Fortune's cover measures 9″ x 10.875″ and the Steve Jobs feature by Brent Schlender focused on "How Steve Jobs Connected With IBM". The full text is still available, behind a paywall, at Fortune website.