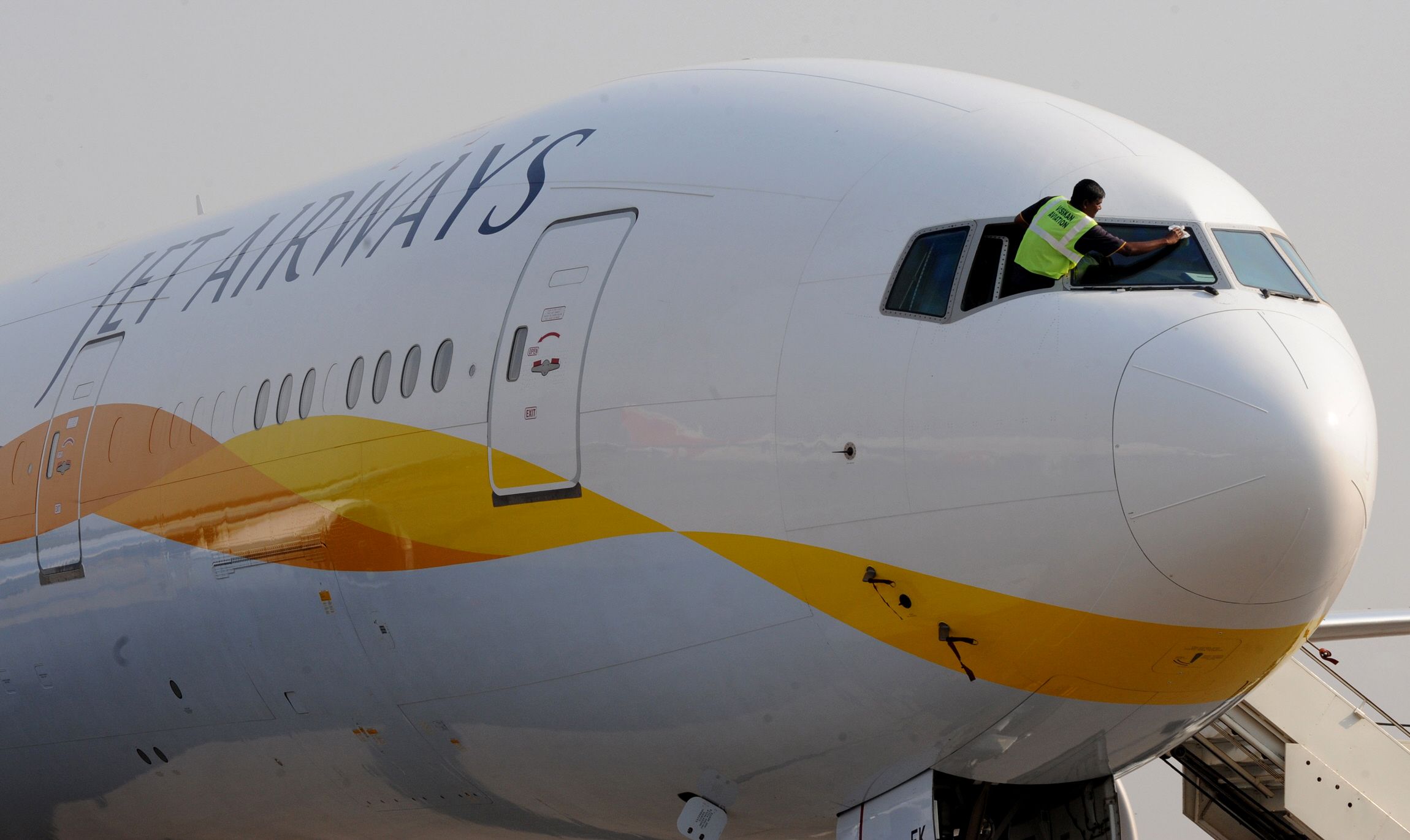 Jet Airways faces insolvency threats from lenders
Jet Airways' financial problems since its first stint have come back to haunt it again. The airline still owes money to several lenders and even drew up a plan last year to start settling payments. Today, the group of lenders led by one of India's major banks is threatening the carrier with insolvency if it does not pay them proceeds from the lease of its planes.
Threat of liquidation
India is expected to see two airlines start operations soon – Akasa Air and Jet Airways. However, the difference between the two is that while Akasa is starting over, Jet continues to be haunted by his troubled past.
Jet owes a lot of money to numerous lenders and stakeholders, including former employees and ticket applicants. Thus, any source of revenue for the airline is carefully observed, with attempts being made to direct funds to those seeking reimbursement.
Jet Airways faces insolvency threats from its lenders. Photo:
Akshay Mantri
According to The Economic Times, lenders led by the State Bank of India are threatening to put Jet Airways into liquidation if it fails to split the proceeds of its aircraft leases among the financing banks.
The report also says Jet's aircraft rentals to Air Serbia have brought in about $13.5 million so far. A person familiar with the matter said:
"At a meeting held earlier this week, the banks informed the successful bidder that they would seek liquidation if rents are not distributed to verified lenders."
Plans to clear dues
In June 2021, the National Companies Law Tribunal (NCLT) approved Jet's insolvency resolution plan allowing it to restart its recovery process. In December, Jet contacted the relevant authorities, asking them to speed up the process of settling the debt.
The carrier approached the NCLT again and advised December 22, 2021, as the "effective date", that it wanted to begin implementing the plan.
The airline expects to pay its dues in the next few years. Photo: Getty Images
ET says Jet's winning bidder, the Jalan-Kalrock Consortium, offered staged payments of approximately $47 million. These include approximately $23 million upfront and $24 million over two years after the plan is implemented. The lenders would also receive a 9.5% stake in the airlines. But they are also entitled to payment on the sale of property belonging to Jet Airways.
Jet took about a week to respond to inquiries from lenders regarding its aircraft leases.
Launch plans
The carrier said it plans to begin operations later this year, possibly in September. He received his AOC in May and is now looking to finalize an aircraft contract for future operations.
While it is in talks with all major aircraft manufacturers, multiple reports suggest Jet is close to signing a deal with Airbus for around 50 A220 jets.
Hopefully the airline can iron out its financial issues and reach an agreement with lenders for a successful relaunch this year.
what are your opinions on this? Please let us know in the comments section below.
Source: The economic period