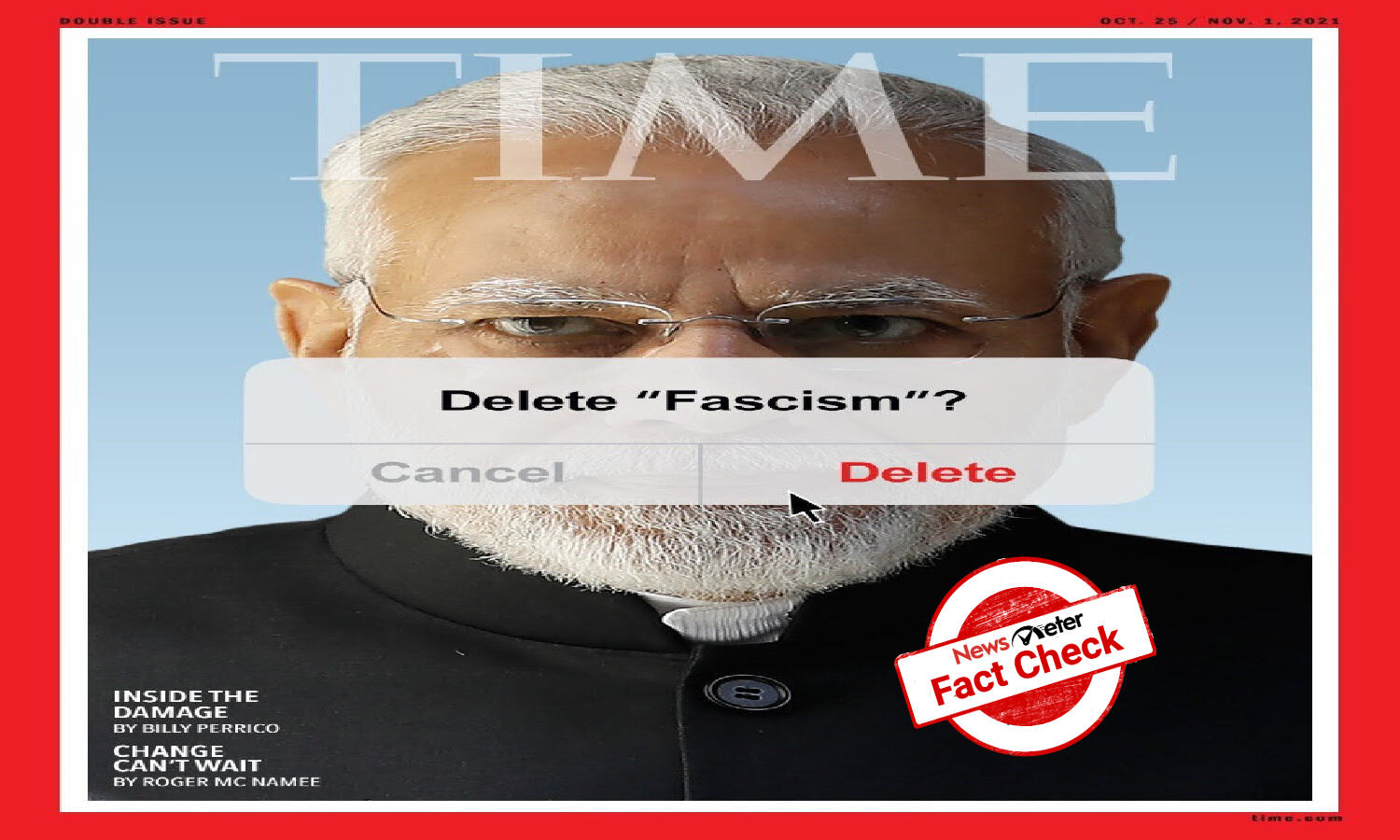 Is Prime Minister Modi on the cover of TIME magazine?
[ad_1]
Hyderabad: A cover of TIME magazine with a photo of Prime Minister Narendra Modi goes viral on social media. Prime Minister Modi is claimed to be on the cover of the latest issue of TIME magazine.
"Remove fascism … Save the country # SpeakUpForKisanNyay," the caption of the viral post read.
Checking the facts
The claim is false.
Since the viral post claims to be from TIME, NewsMeter began searching the magazine's social media handles. The team discovered that TIME magazine shared the photo of the new issue's cover page on its official Twitter account on October 7, 2021. The cover page uses the photo of Facebook founder Mark Zuckerberg in the background with Remove Facebook (undo-deleted) written on it.
The article published on the TIME magazine website on October 7 talks about this story on the cover. Also in this report, we found the same image, which was shared from TIME's official Twitter account.
The report is titled "How Facebook Forced Judgment By Shutting Down The Team That Put People Before Profits".
https://time.com/6104899/facebook-reckoning-frances-haugen /
The team then found a report released by NDTV on October 8, 2021. "TIME magazine featured Mark Zuckerberg on the cover of its latest issue amid allegations that Facebook fuels division, harms kids and puts profits first. The cover photo is accompanied by an illustration of a delete phone app icon and a seemingly simple question – "Delete 'Facebook'?" – and two options – "Cancel" or "Delete" Whistleblower Frances Haugen, former product manager of Facebook's civic disinformation team, said this week U.S. lawmakers explained how the company pushed for higher profits while being flippant about user safety She said Facebook has also done too little to prevent its platform from being used by people planning violence, "the report read.
The team finally compared the viral image and the original image, which is a clear indication that the cover page has been changed.
It is therefore obvious that the viral claim is false. TIME's cover page showing PM Narendra Modi has been transformed.
[ad_2]