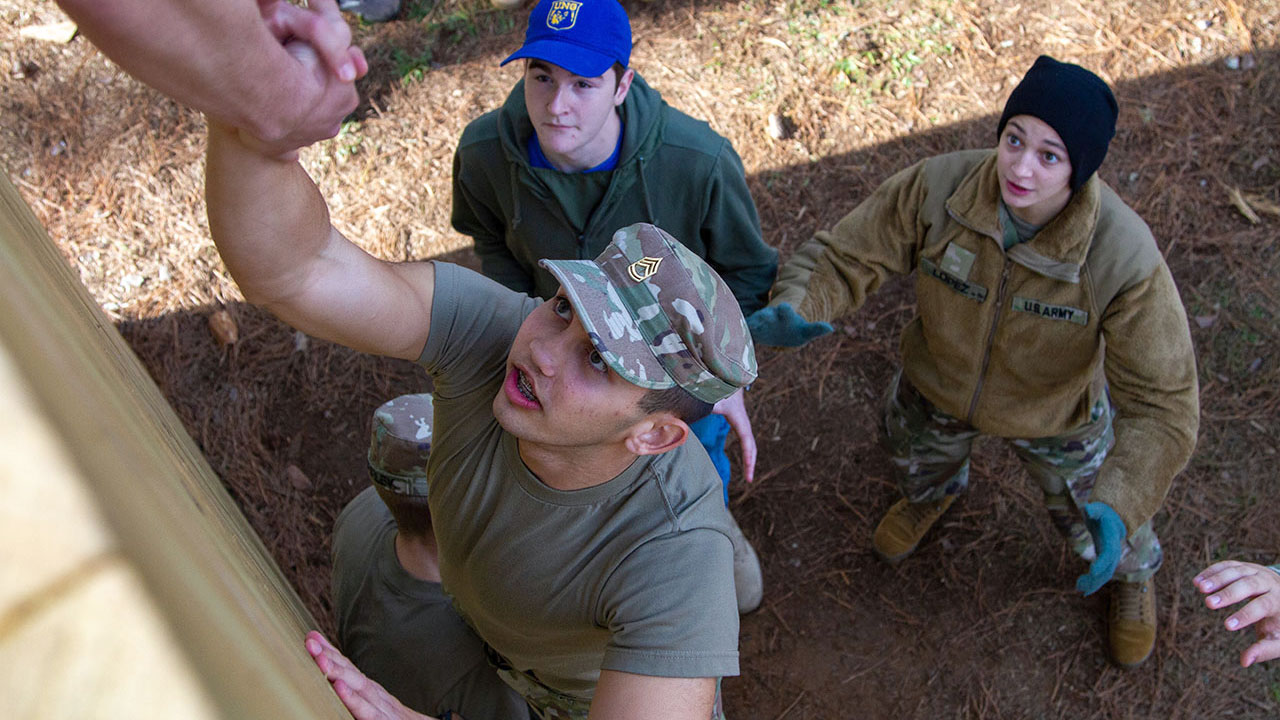 High school students get a taste of cadet life
For Shelby Carlock, attending the University of North Georgia (UNG) was a family affair since her mother, sister and uncle are alumni. But she was hesitant to apply to college.
"I had no intention of going to UNG. I had scholarships and offers to play softball and tennis at other schools," said the 19-year-old from Lafayette. , Georgia.
Next, Carlock attended the National Leadership Challenge (NLC) weekend at UNG. The biannual event, which takes place in the fall and spring, has had a profound effect on her.
"After the Pine Valley obstacle course, I had my 'a-ha' moment," she said. "I realized that I wanted to serve my country and be an officer in the United States Army."
When she got home, Carlock immediately applied to UNG and inquired about the Army ROTC scholarship. Now, she is a sophomore pursuing a degree in cybersecurity at UNG.
Mike Ivy, director of cadet admissions at UNG, said the NLC is designed to give high school students a "macro view" of life in the UNG Corps of Cadets.
"Our polls indicate that an overwhelming majority of attendees decide to attend UNG this weekend," Ivy said. "If UNG isn't at the top of their list, it becomes their #1 choice or moves up the rankings. And a large majority of students have a phenomenal time."