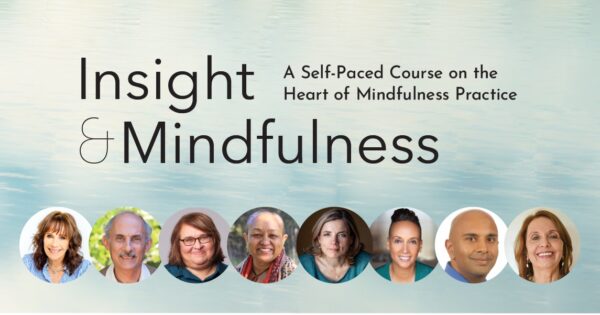 Free Sample: Watch Trudy Goodman in "Insight & Mindfulness," a new meditation course from Lion's Roar
Launching December 20 Lion's Roar: Join meditation teachers Trudy Goodman, Jack Kornfield, Sharon Salzberg, Gullu Singh, Christiane Wolf, Zayda Vallejo, Noliwe Alexander and Alisa Dennis for Insight and Mindfulness, a one-of-a-kind learning opportunity to bring the heart of mindfulness and awareness into your daily life.
This unique course is carefully designed to benefit mindfulness practitioners and teachers, exploring the connections between modern mindfulness and the Insight Buddhist tradition that is the origin of mindfulness meditation and practiced for over 2,600 years. . Whether you are interested in Buddhism or secular mindfulness, this is a great opportunity to practice and learn from a group of wise and experienced mindfulness teachers steeped in both approaches.
CLICK HERE to see a free preview of Insight and Mindfulness host Trudy Goodman's keynote and pre-register now for the full course at Lion's Roar Online Learning.
Registered students receive free lifetime access to a free digital copy of all 100 pages of Lion's Roar Buddhist Guide to Mindfulness, a special Glossary of Buddhist Terms for Teachers and Mindfulness Practitioners, and access to two Insight and Mindfulness live sessions with Trudy Goodman, Jack Kornfield, Gullu Singh and Beth Wallace of Lion's Roar. [Enroll now and save 30%]